Private Auto Trader.com


"Enjoy ownership of your luxury or exotic car knowing you have a partner that can handle your acquisition and exit strategy and maximize its value."

My Name is Nick Garulay, Founder of www.PrivateAutoTrader.com and I have been in the luxury and exotic car business for over 15 years. I've dominated eBaymotors since 2001 selling over 5500 luxury and exotic cars since then, mostly "sight unseen." Yes people actually pay for the vehicle without seeing it and here's why.
We guarantee complete satisfaction with your purchase or your money back. How can we offer this?
We make sure the simple steps have been taken to ensure a smooth transaction and buyer experience.

We Verify service history
We arrange an inspection performed by a 3rd party to assure buyer and seller
We verify ownership and clear title
We make sure all questions are answered accurately
We handle the transaction from beginning to end
We can arrange financing for the buyer as we have access to over 50 banks
We can arrange transportation for the buyer and/or seller
We handle money transfers between buyer and seller
We handle all paperwork from both parties
We maximize value!

Buying a car from Private Auto Trader should give you peace of mind knowing you have a partner that is well versed in the industry.

As a seller you get the true advantage without being taken advantage of. You no longer need to pay a premium price from a dealer only to receive a low ball wholesale price when trying to exit ownership. If this hasn't happened to you, it will!

GO TO OUR CONSIGNMENT PAGE

Fill in your vehicle information with our simple to use drop down menu. We will call you and discuss your vehicle, its condition, and potential value for a quick sale. Before you do this, here are some things you should know.

1. We are experienced and well versed in the luxury and exotic car space
2. We are direct and to the point, no "alternative facts"
3. We will not deal with a car that has issues, they must be handled first.
4. Your vehicle must be serviced and reconditioned before its consigned.
5. Your vehicle will be inspected before a transaction is completed.
6. Plan on pricing your vehicle at market. Our buyers are realistic, therefore our sellers must be as well.
7. YES, we can buy your vehicle if you are interested in selling and not consigning.

Once a maximized value has been determined we will collect a $500.00 deposit. This pays for your vehicle advert development and listings. We will market your vehicle until it sells. There is a massive amount of effort involved with research, time, talent, and experience.



Pictures

We can use your pictures however we would prefer to take our own professional pictures of your vehicle. We can come to you regardless of your location. The pictures on the home page are ours, we have a successful protocol for pictures and the sale process. We are the best!

We will be handling all the phone calls, negotiating, advertising, paperwork and funding.
WE WILL MARKET YOUR VEHICLE WHILE IT STAYS IN YOUR GARAGE AND POSSESSION!
(climate controlled storage is available in Naples, Florida)
Once a deal is made with a buyer we will bill them out from our dealership. Once our bill of sale is executed between us and the buyer with deposit in house, we will contact you and alert you of a potential deal. We will then execute a bill of sale between you (the owner) and us the dealer/purchaser.

Once the vehicle is paid for, we will then pay you (the owner). All funding is made via wire transfer with no exceptions. Wire transfer is the fastest most economical form of payment. We will need a clear copy of the front and back of your title proving ownership. If there is a payoff with your bank we will fund the payoff and fund you with the overage. If you owe more than the vehicle is worth, then we will collect the balance from you before making the payoff. Then we will lecture you on why you owe more than your vehicle is worth in efforts that you don't make this mistake again. (free of charge)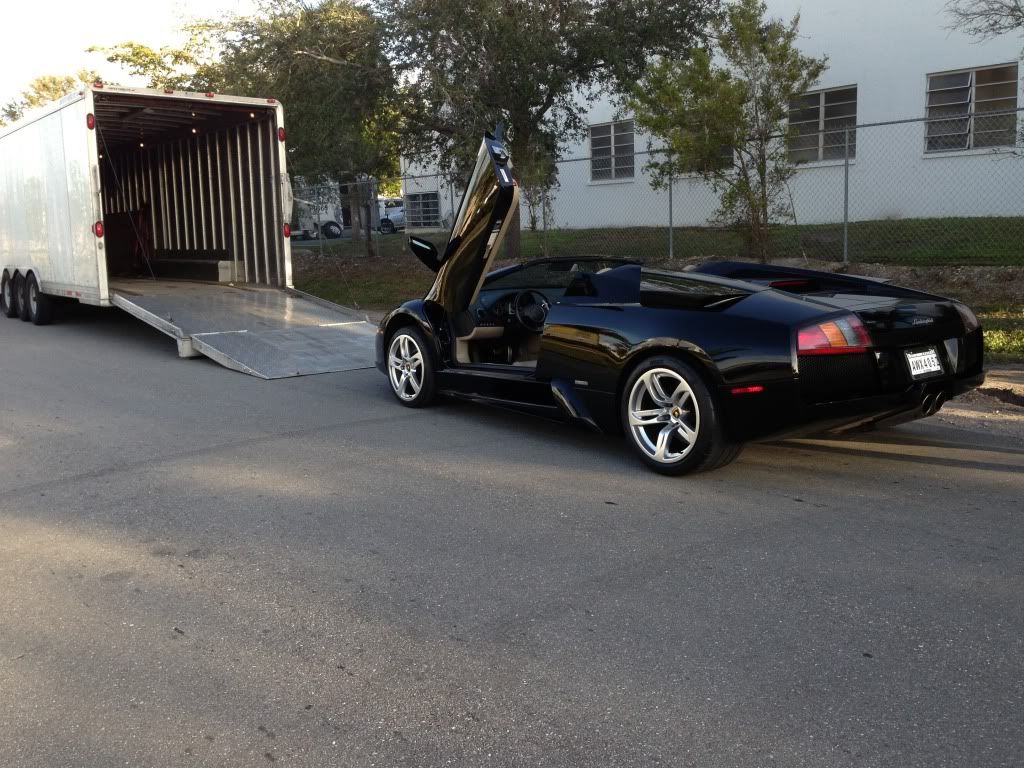 You will be PAID IN FULL before your vehicle leaves your possession! We will keep 5% of the total sales price. This will be well earned regardless of the gross sale amount.

We are about long term quality relationships and not volume sales. We look forward to earning your business and trust. Luxury and Exotic cars only please!
239 269 7713 is a direct cell phone to Nick. Feel free to reach out anytime.