Nick Garulay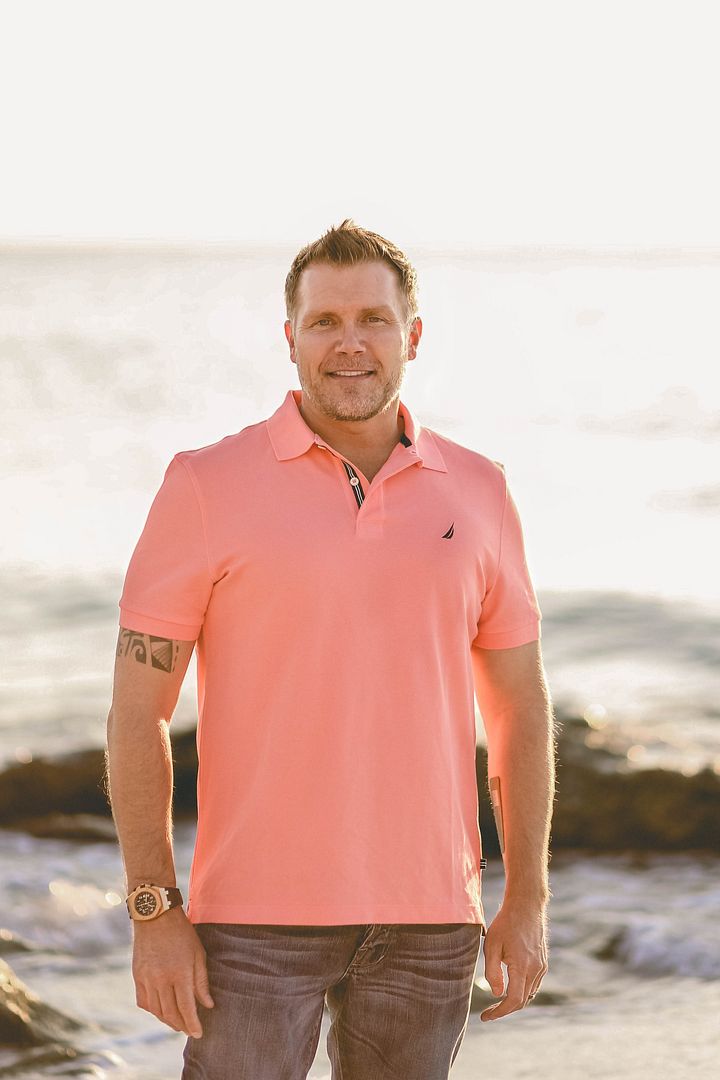 The good, the bad, the great!

My name is Nick Garulay and I have been a successful luxury and exotic car dealer since the year 2000.

I started my original car business with 6k I saved from waiting on tables here in Naples, Florida. I had no idea what I was doing but I knew that I wanted to deal with cars as they are a passion for me.

My first year in business back in 2000 was a hard struggle but nothing compared to my 5th and 6th year. I found my niche when I discovered Ebay which was 2001. I studied other adverts and how sellers listed cars with pictures and descriptions. I took all of my working capital and purchased a 1986 Porsche 928s like the car in the movie Risky Business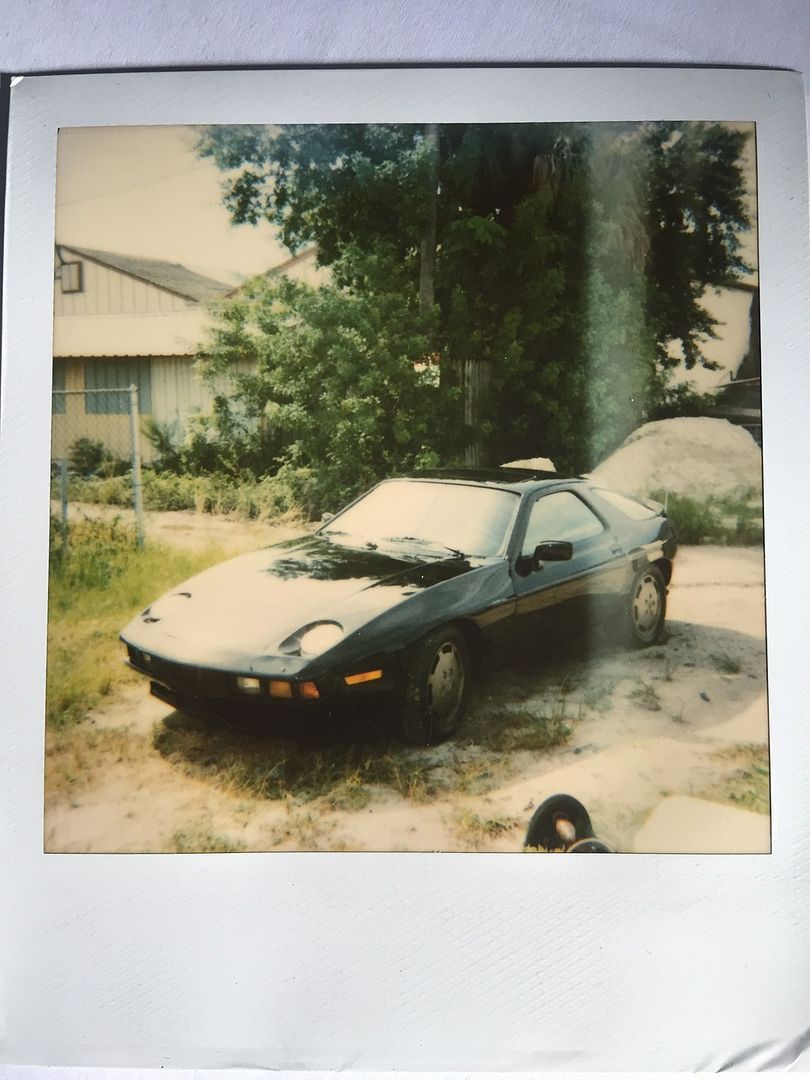 This was a car I've always been passionate about. I fixed the little issues it had, mostly myself and took some amazing pictures. I wrote a passionate ad on the car as I knew everything about it. I posted it on EbayMotors and took a call in less than 24 hours. I sold it for double what I paid. The customer arranged his own shipping and wired me the money.

I discovered my niche and it was marketing cars I was passionate about and selling them on the internet sight unseen Sending someone money without seeing the car and hoping it arrives in the condition it was represented is very hard to digest for some people, but this was the new thing and I caught on quick.

Now I only had limited funds so I needed to be resourceful in order to maintain income and pay my bills. By the way this was all new to me as I had no idea how to run a business, especially at 21 years old.

The local dealers started bringing their cars to me to sell for them. They didn't understand how I was able to sell these cars so fast and so efficiently. I was able to build my bank account with some amazing cash flow during these times. I approached a bank locally and asked them for a $25k loan. I got it based on my cash flow and providing I moved my business account to that bank.

Once I obtained the 25k I was able to buy and sell 5 to 10k cars that went like hotcakes! Combine these sales with the cars on the front from other dealers and I was rolling hundreds of thousands through my business account. I asked the bank for more money, they gave it me.

Now I had 100k line of credit and I could buy and sell the luxury cars which are the ones I was most passionate about. With this new money and my new found calling, I was exploding with cash flow and success. Keep in mind I was 24 during this time.

A banker approached me in 2005 and stated I should be looking for property. Real Estate was booming and I agreed. Now I was operating out of a 3,000 square foot warehouse that could hold around 25 cars jammed. There's a reason why people say keep it small, keep it all


I was able to find a 10,000 square foot warehouse on a major street here in Naples, Florida. This building was 1.2 million dollars. How the hell was I going to afford this As we all know the bankers had some tricks up their sleeves during these times and I was able to obtain a loan and close on the building with no money down. Try doing that today!

Now I had a 10,000 square foot building on a major road in town. I had no employees and 100k line of credit. Build it, and they will come I hired some detailers at first just to have help and went on a buying spree. I still had dealers bringing cars to me although they started to catch on to the ebaymotors secret.

I started selling cars like hotcakes again. This time from walk in traffic and on ebay. Business was booming! I needed more money so I reached out to my tricky banker who introduced me to another tricky banker. I got a line of credit based on the equity on the million dollar building I bought with no money down. Yes you read that right.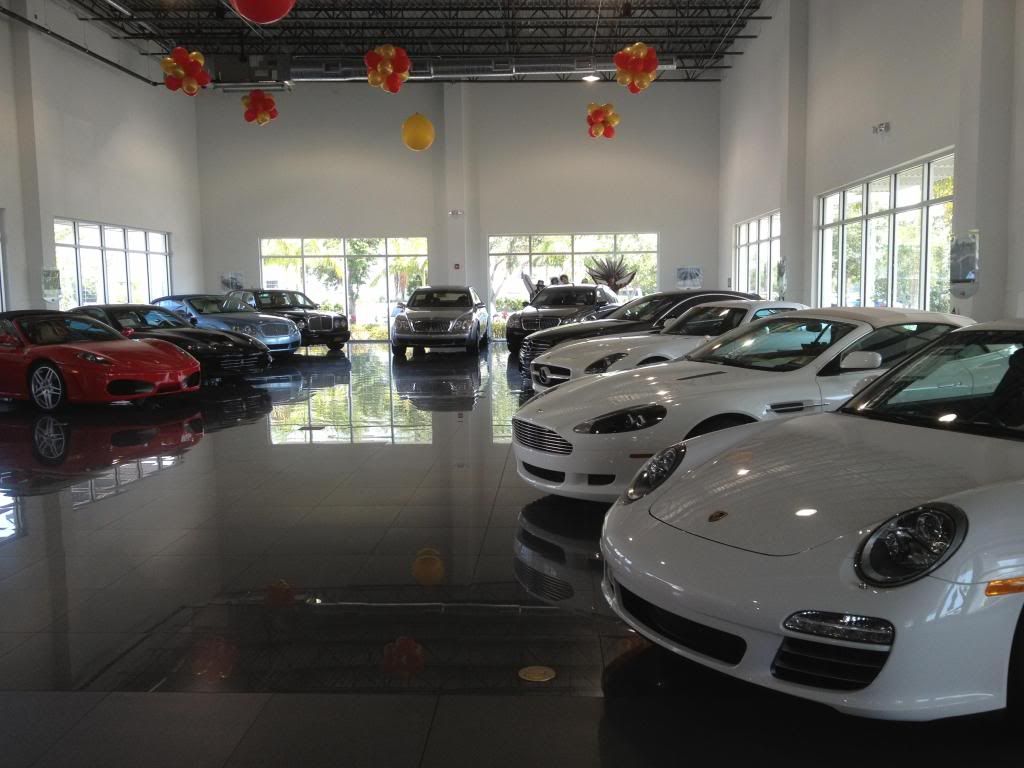 Now I was in real business. I was rolling in cash flow. How much? Try 2.5 million a month in sales. I was on fire and on the top of the world! The bank requested that I hire a CFO since I now had a 20 million dollar company. By the way I was 29 now with no education other than street smarts. I had no idea what I was doing other than the fact that I was making buckets of money and loving every minute of it.

I put an ad out for a CFO (chief financial officer) and got a hit right away from a guy named William P. Cleary. He was previously working at Merrill Lynch as an accountant. He was mid 50's, not into drugs, and very conservative. This guy was PERFECT for the job! He came in and cleaned up a mess that previous book keepers created. He dialed everything in and I felt safe and secure knowing that he was in my corner.

As we rolled into 2010 the brakes came on! The economy crashed hard. By this time I had millions in lines of credit. One with a floor plan which is very dangerous as 60 days you are forced to make a curtailment payment to pay down the debt. I had 4 mortgages, boats, private jet membership, and debt up to my eyeballs. Unfortunately I did what most people did during those good times. I bought a big house on the water and leveraged the life out of myself. I was the only guy I knew making 500k salary a year and living paycheck to paycheck because I had 30k a month in mortgages. I was forced to stop paying on my mortgages as I could no longer take a paycheck from my business and I was now working for my employees.

Well D day happened that year with one of the biggest crashes in the stock market since the great depression. I had 46 luxury and exotic cars in inventory on that day and most depreciated 20% in minutes. I lost hundreds of thousands of dollars that month and was forced to fire sale most of my inventory and start over. Now I was in the hole. I was forced to make major adjustments and my CFO helped with these hard decisions. We fired the accountant and my financial adviser along with several other important people. Billy from Philly was Williams nick name and he replaced all these people with himself. He became family, like a father to me.

We got conservative real fast. I had 11 full time employees and my expenses to run the business was 120k per month. The economy literally took a dump! I had negative cash flow and my business was deteriorating fast. By this time the banks were calling my loans. I couldn't make the payments and I didn't have the inventory to Collateralize the money. I was in deep shit!

Some may relate to the fact that it was amazing how unattractive I became once I started to go broke. My wife at the time wanted a divorce and my life was imploding. We had a 3 year old son and were living in that big luxurious house on the water that was now in foreclosure.

I was trying to hold everything together. My best friend was going through the same situation with a pregnant wife at home. He killed himself on Christmas day that year, he never met his kid. That wasn't going to be me! I had to figure this out and push through.

I'll never forget the day my business manager Andrea sent me a text asking me to get to the office ASAP. She discovered something terrible and it was an emergency. When I got to the office she was white as a ghost! What else could be wrong other than the fact we were going down faster than the titanic

She had our bank statements spread across her desk with itemized highlights. She began to cry and showed me ACH transactions that had been executed over the past year. Billy from Philly had been robbing the business! This CFO that was like a father to me was siphoning 10s of thousands of dollars at a time and depositing the money into his mutual funds! He was matching car purchase amounts so they would be overlooked. This was the guy that reconciled the business bank accounts. He did the business and my personal taxes. What the F.... We added the highlights up and it came out to be over $550,000. This was over a half million dollars! I didn't know if I should cry or celebrate. To describe how humiliated I was would be another 50 paragraphs. I was emotionally and financially devastated.

How could I be so stupid How could I let this happen I didn't open the mail and I didn't check the bank accounts. BIG MISTAKE! I hired him to do this so I could focus on running the business. I'm emotional while typing this right now with tears in my eyes. Still to this day I have yet to recover emotionally.

The embezzlement was discovered in 2011 and Ambassador Auto Sales was forced to close its doors. The building was foreclosed, my house was foreclosed, my wife filed for divorce, the department of revenue did a sales tax audit, and I lost all business relationships I worked so hard to establish including banks, auctions, and fellow dealers and customers.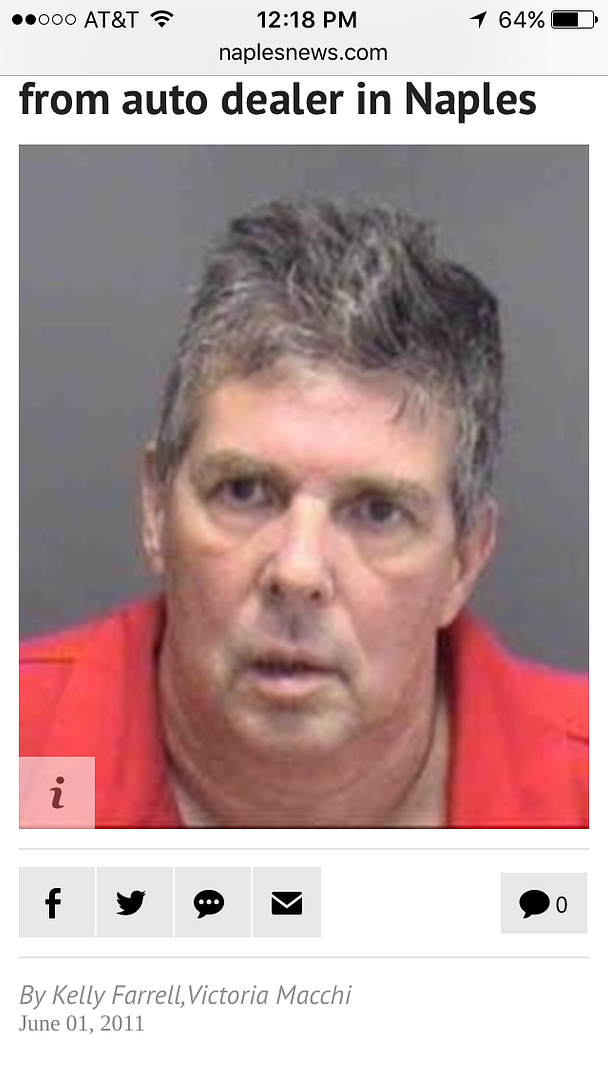 William P. Cleary was sent to prison for 5 years for grand theft and embezzlement. His son William Cleary Jr. launched an internet attack on my business and me personally so that if potential clients and customers googled my name they would read some nasty slanderous untrue statements that would deter them from possibly buying a car from me or Ambassador. As if his father robbing me for half a million wasn't enough.

Still today I battle the emotion of the embezzlement and the nasty slander that floats around the internet today when you google my name, Nick Garulay. I am the only Nick Garulay in the world so it certainly does not help when trying to bury nasty content on the web.

It won't take much research to discover that my competitor also bullied me out of the business by posting fake slander.

I will say there are a couple real comments on these sites. The ones that state that I was a total A hole on the phone are true. If a potential customer calls me and is a total A hole, then they will be treated the same. Its unfortunate that I've already had to explain hate to my 9 year old son and how most of the world is fake.

I am registered to vote!
I have a concealed weapons permit!
If I was a felon, I would not be allowed either.
FAKE NEWS!
Alternative Facts!

Knowing what I've been through now, I am sure you can understand that I have little tolerance for B.S. I am honest! I've never ripped anyone off and I describe items (cars) the way they are. I stand behind my product and will guarantee satisfaction or your money back. That's the way I do business. I've sold over 5,000 luxury and exotic cars mostly sight unseen

I've been though some real hard times, but I made it. I'm happily married again to someone that could care less if I was broke or rich. I have my son Gavin 50% of the time which I cherish every minute of. Those of you with kids can relate and understand that they grow so fast! I spoil him with love and compassion. He knows every make and model or every luxury and exotic car on the planet. He enjoys learning about the cars and loves 0 to 60 blast offs. He's just like me and my best little buddy.

So today while I do not have the millions in cash flow and bank roll, I am able to operate a small car business with my son and enjoy my life. I have received an education that you cannot learn in school. The cars we have in inventory are cars we are passionate about. I keep them in a warehouse and operate the business from my home. We have clear titles to all vehicles advertised. We hand waxed these cars, we have researched them, we have reconditioned them, and we stand behind them.



My son is 9 years old and my daughter is 4 months, they have a lot to look forward to. I am committed to teaching him how to be a man and teaching them about business. They will not make the same expensive mistakes that I did. When you buy a car from us, you are helping pay for future college education and helping me provide for my family. Please understand and respect that as I price our cars fair.

I am not only honored but humbled that you have read this entire story. Please know that I felt the need to educate you as a potential customer that you are dealing with a seasoned veteran in the luxury and exotic car business with over 17 years experience and over 5,000 car sales under his belt. I am a man of my word and have the ability to deliver not only a quality product, but also a friendship and professional relationship. I would be honored to earn your business. My personal cell phone 239 269 7713. My personal email nick@ecarflorida.com
Cordially,
Nick Garulay