Nick knows his cars and takes care of me with every transaction! I've purchased 4 high end cars from him and all "sight unseen"
Josh
N/A
2013 Bentley GTC
Hi,It was a very interesting experience to buy a used sport car from Nick!You can "trust him at 100%".He know what he is talking about and you can follow his recommendations for sure since he does have so much experience in the car business!To buy an expensive used car is bit "tricky" but with Nick you will make a very smooth transaction and if a problem happened he will take care of it very fast. I can recommend Nick to any one who want to buy an expensive used car!This is the first car from Nick and I can tell you that it is not the last one... John Lemieux Québec,Canada
John Lemieux
N/A
2012 Porsche 991S
Previous sales
Nick Garulay and his team have sold me many incredible cars. He's a good guy! Sly Stallone
Just a few lines to give you a testimonial for your web site.
Sometimes you just have to trust someone even when the odds could be working against you! I have been buying multiple cars basically every year because I am a car fanatic. Even if I have a good network of dealers sometimes you just cannot find the exact car you want. Well I one night saw on the internet the exact Rolls Royce phantom I was looking for. The right color, options and Price!!!
The next day I contacted Nick after reading his web site info. I understood that the car was on consignment, and without seeing the car except on his web site, I ended up trusting Nick Garulay by wiring him a few 250 thousands dollars hoping in exchange to have the car delivered to my vacation home! Nick went beyond what I consider the best possible service; he not only delivered the perfect car, but took care of all the details to make this experience the most pleasant as possible. You definitively can trust Nick from Private Auto Trader for your car purchase, I know that the deal I had is exceptional in addition to buying an exceptional vehicle. Thank you Nick.
Jerome Henin
John and his wife came in to take delivery of this awesome S4. Thanks John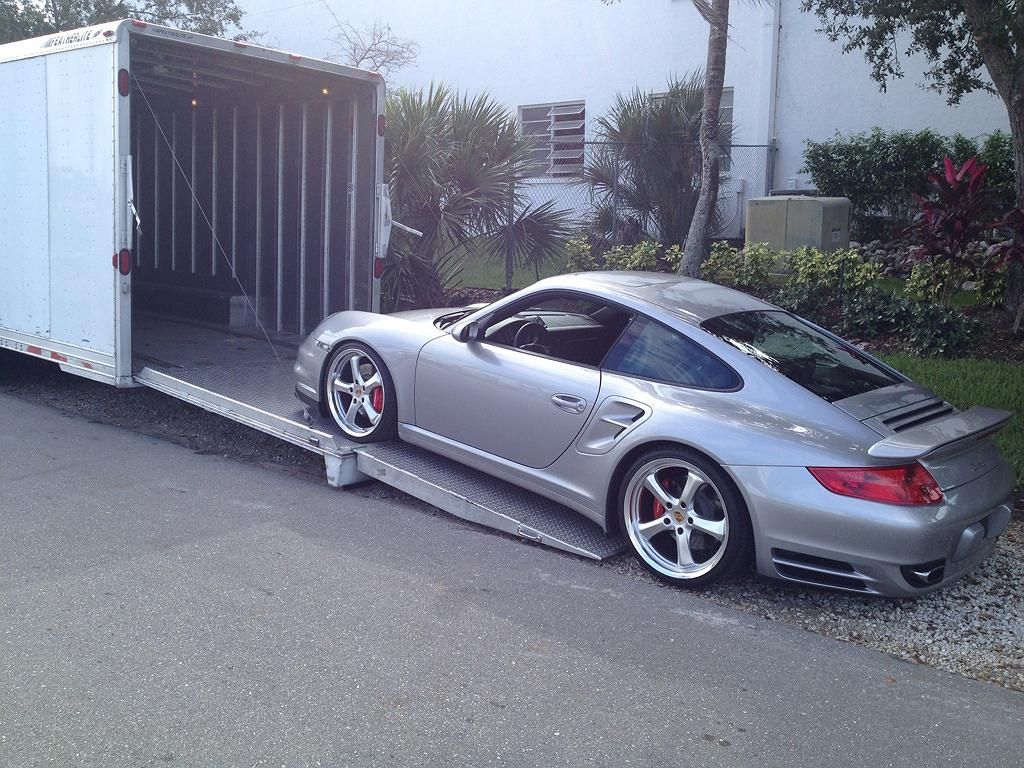 Jack shipped this car to Canada and he'll really appreciate this Twin Turbo with upgraded wheels. Thanks for your business!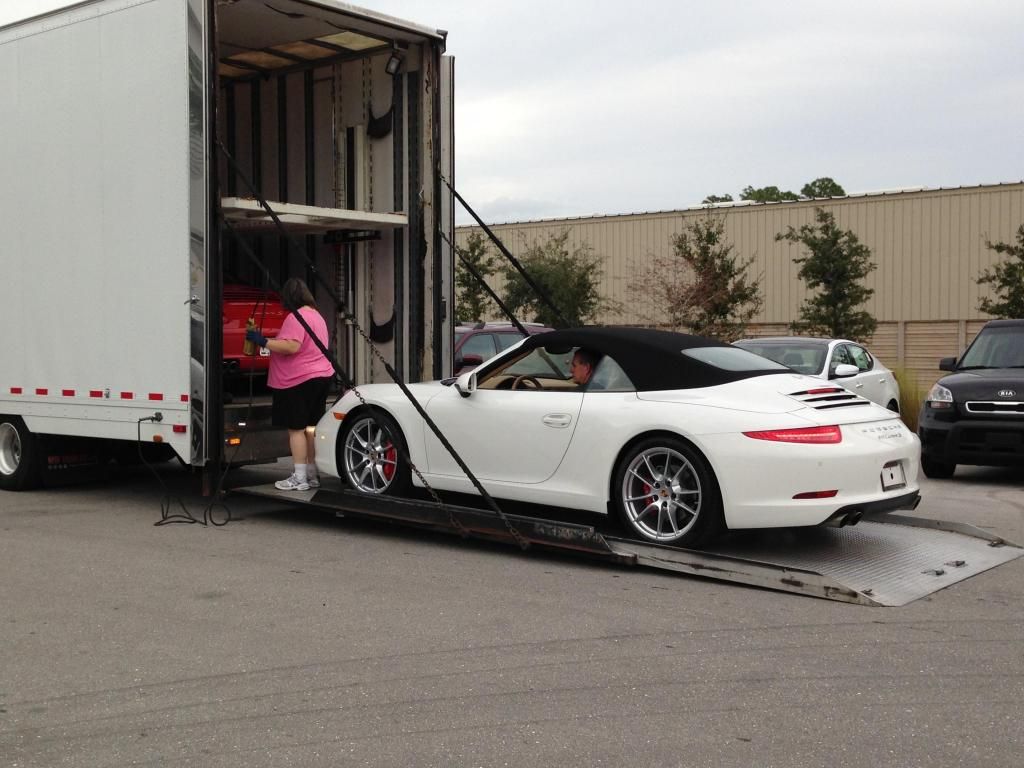 We love our white cars here in Florida! John in I.A. will love this one when its delivered. This is the 4th car is bought from us.
This was a very long transaction but we finally got her done. Enjoy your new Ferrari 575 manual. That car should double in price.
Mike flew in from North Dakota to take delivery of his new BMW M3. Thanks Mike and enjoy your new ride.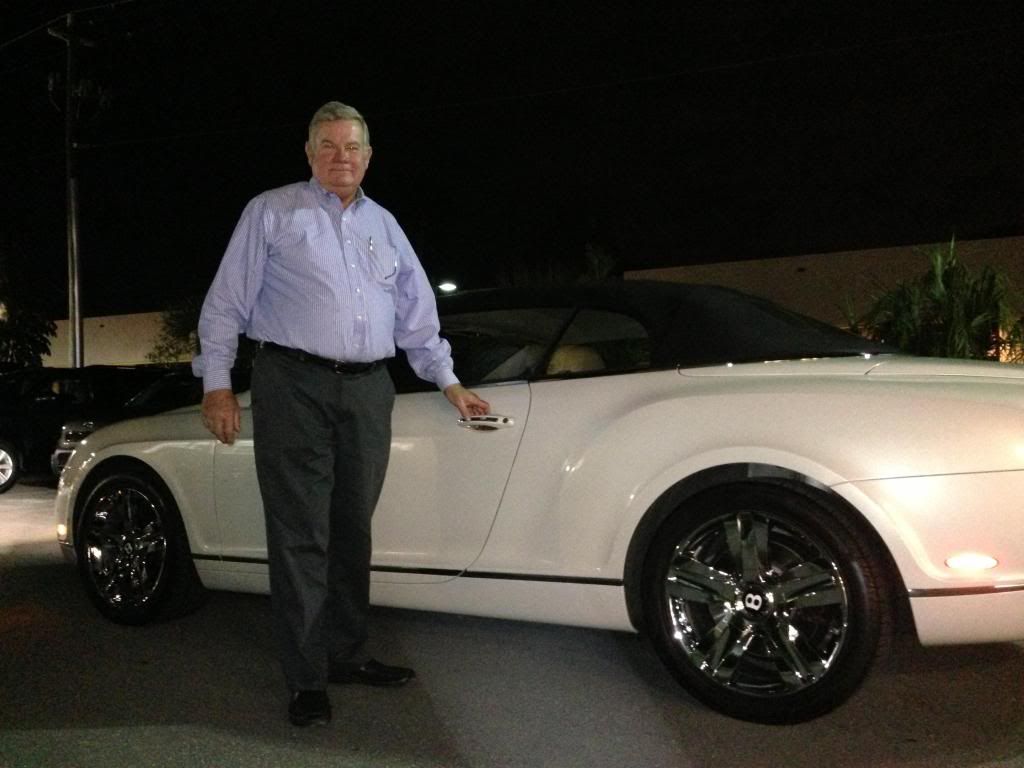 Bill purchased this incredible Bentley GTC and took delivery of it tonight. We appreciate your business sir and enjoy that new car.
Fernando is having his new Maserati Grant Turismo S delivered to Tampa. Enjoy your new ride sir and we appreciate the business.
Dave traded his 2006 Corvette Z06 towards this 2013 Ferrari California with only 1800 miles. He's a happy camper and we are honored to earn his business. Thanks Dave
Curtis bought this amazing 3k mile Corvette Z06 and had it delivered to M.I. It was great to earn his business and trust. Thanks and enjoy your new Vette
Pat drove down from Cape Coral, Florida to take delivery of this 2014 Mercedes S550. He traded his 2013 Mercedes S550 which will be on our site tonight with only 18k miles. Thanks Pat and enjoy your new ride.
Rondil bought this rare 6 speed manual Lamborghini Gallardo Spider and had it shipped to C.A. Thank you sir and enjoy that rare exotic car!?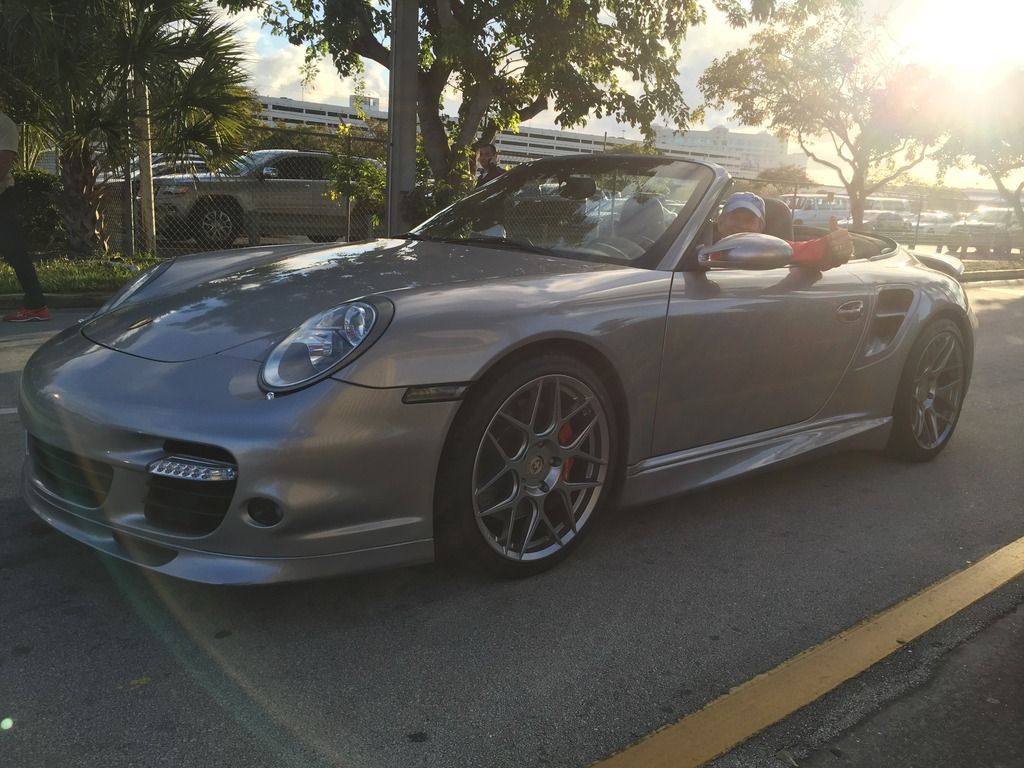 Mike took advantage of this great deal on a 2009 Porsche 911 Turbo and I personally delivered it to Fort Lauderdale for him. It was a pleasure meeting him and I look forward to a long lasting friendship. Thanks Mike
Skip flew down from Alabama to take delivery of his new 2009 Jaguar Xj8. It was an absolute pleasure doing business with Skip and I had the opportunity to have lunch with both before they took a long road trip back. Thank you so much for your business and enjoy your new car!
This would be Hans's 3rd car he purchased from us and we appreciate his continued business!
Bob from Foreign cars Italia bought this 2010 Ferrari 458 Italia and we shipped her to N.C. Thanks Bob!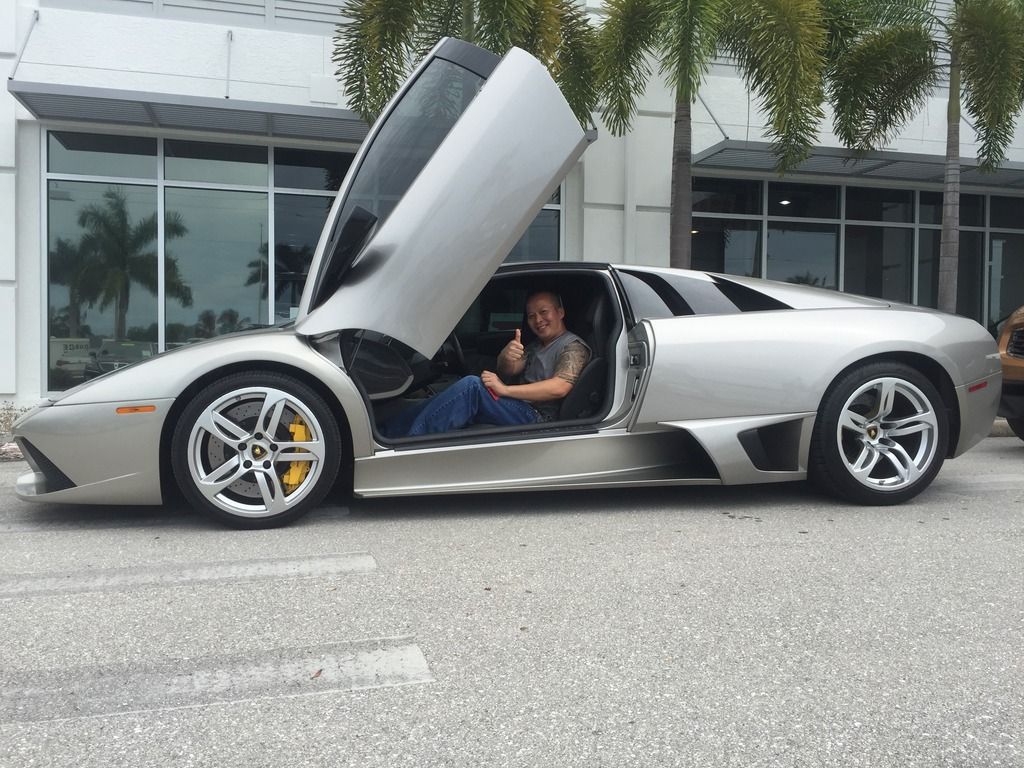 Peter came over and took delivery of his new 08 Lamborghini Murcielago LP 640. He's gonna enjoy that ride back to Miami. Thank you for the business and enjoy that one.
Sent this 2012 Audi R8 V10 to a dealer in C.T. Thanks and enjoy
He's been waiting his entire life for this day! Congrats on your new Maserati GT.
John bought the only white on tan Lamborghini Murcielago LP640 in the country and we are shipping her to N.J. Thanks John and we appreciate your business.
She's packed up tight and on her way!
Dick bought this stunning 2007 Ferrari F430 out of Texas and we are shipping her out to him. Thanks Dick and we appreciate your business.
D&M auto sales purchased this 2009 Audi R8 from us and shipped her to Chicago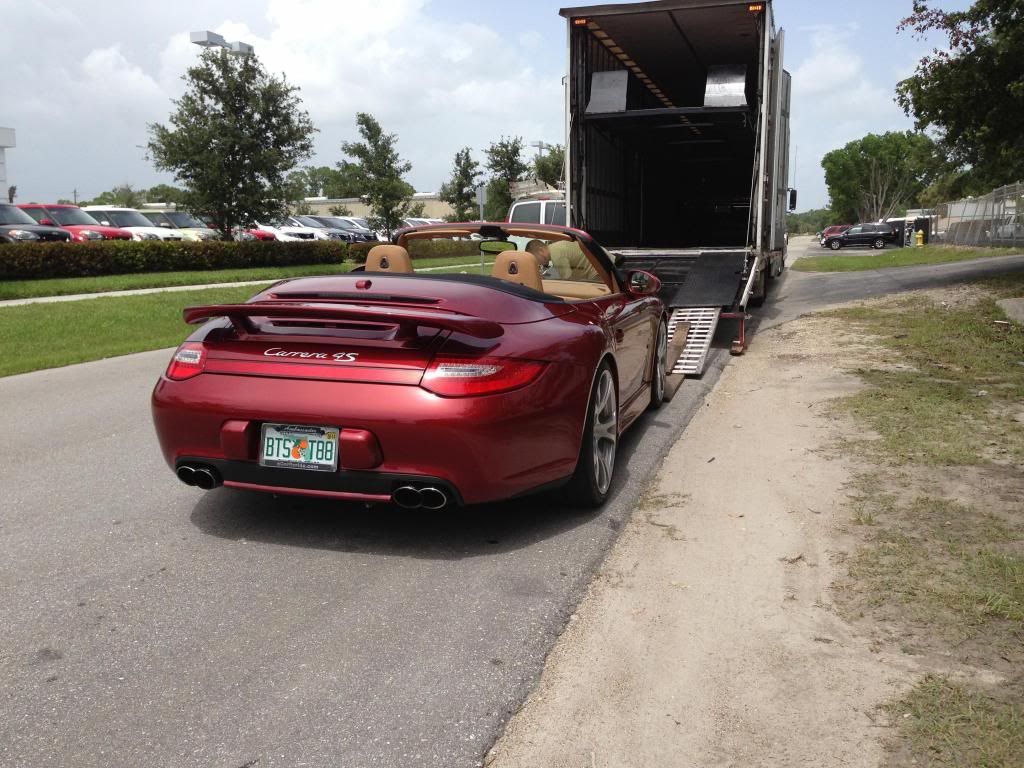 Mike bought this 2009 Porsche C4s and had her shipped to Las Vegas. Enjoy that one
Mike bought this Brand new Range Rover and had her shipped to Fort Lauderdale
Bob bought this 2004 Rolls Royce Phantom with only 5k miles. He drives this one locally and we appreciate his business. Bob and Lisa have become great friends of mine.
Parin bought this collector Lamborghini Murcielago and had her shipped to Chicago.
Toby bought this 2012 Porsche Boxster Spyder and had her shipped to L.A.
Taza bought this VIP order Ferrari California and had her shipped to T.X.
This 2006 Ferrari F430 coupe went to N.M. to Doug M. Thanks for your business
Dave purchased this beautiful Porsche Twin Turbo and enjoys her while spending half the year in Naples. Thanks Dave
Jim traded his Ferrari 599 GTB for this 2012 Bentley GT coupe with only 51 miles. Thanks for your continued business
Tony drove down from Tampa to take delivery of his new Porsche GT3. He'll enjoy his ride home. Thanks
Gary Bought this incredible 2010 Bentley Super Sport and traded his Lamborghini LP640. Gary is an avid buyer in the exotic car space and we appreciate his business.
Jeff purchased this Lamborghini LP 640 and had her delivered to Texas. Thanks Jeff and keep her under 200.
Len bought this 1998 Porsche C2S and had her shipped to Chicago. Len was a little reluctant to purchase this one but he's now happy he did as the market is on fire with this model year. Thanks Len and enjoy your air cooled Porsche.
Mike from Texas bought this Rare Porsche GT3RS and had her delivered within 48 hours. Thanks Mike and enjoy
Betty Bought this incredible Bentley GTC and had her shipped to M.D. Thanks for your business and trust